24x36" Fallacies Wall Poster
This handy reference poster details 24 of the most common logical fallacies used by politicians, the media, advertisers and internetians. Printed on high quality #80 satin card stock.
Check out our recent Kickstarter Campaign for the Critical Thinking Cards which raised over $78k!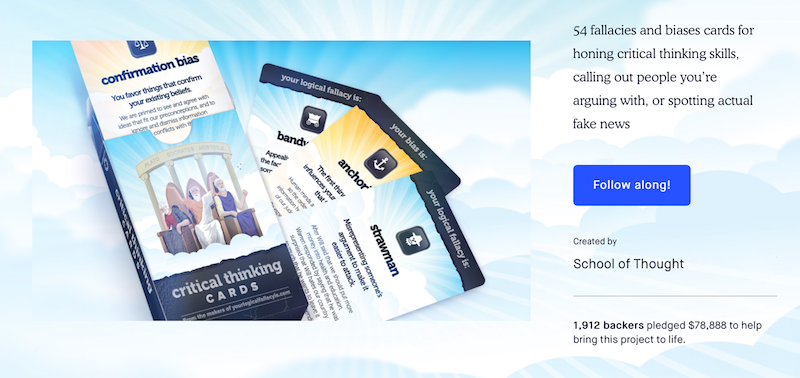 Scalable vector PDF files
Scalable vector PDF files
Critical Thinking Flash Cards
Tell the humans you know about these resources!